See Nigerian celebrities who look so much like their mothers (photos)
Children often take after their parents, and sometimes they can look so similar it seems they are both the child and identical twin of their parent.
For these Nigerian celebrities listed below, the resemblance between them and their mothers is astounding! Check them out and tell me what you think.
1. CHIKA IKE: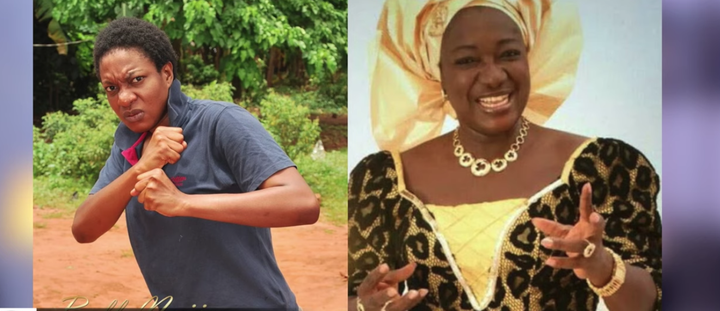 Chika 'Nancy' Ike (born 8 November 1985) is a Nigerian Nollywood actress, television personality, producer, business woman, philanthropist and former model.
Her mum is late Evangelist Chinyere F. Ike. She died on April 15, 2016 at the age of 58.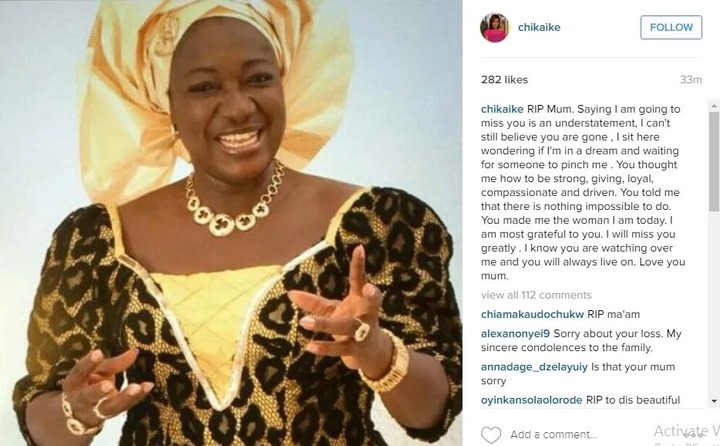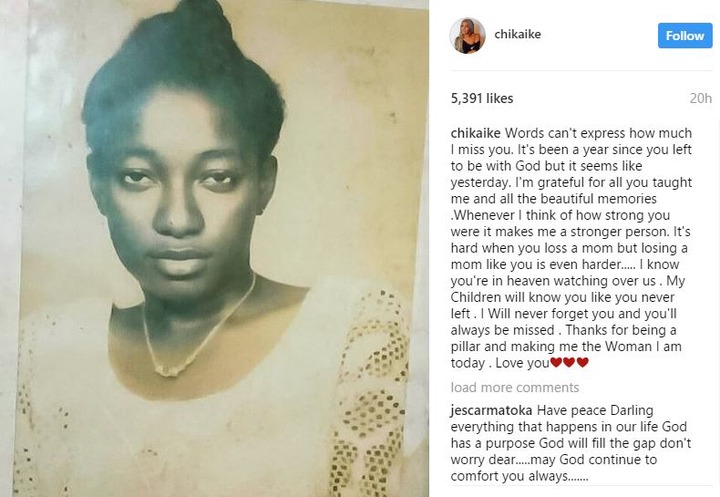 Looking at this picture of Chika Ike's mum would make you think you are looking at a throwback photo of Chika. The Nollywood actress is a splitting image of her mother.
2. DANIELLE OKEKE
Daniella Okeke is a Nigerian actress. She was born on 26 March. She hails from Imo State. The resemblance between Danielle Okeke and her mum is something else. They look like sisters! Just look at the photos below.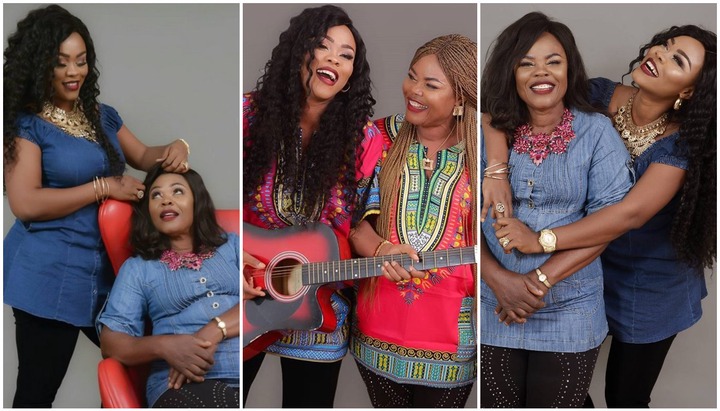 Actress Danielle once said seeing a smile on her mother's face makes her happy. She took her mum on a trip of a lifetime to Dubai where they really had fun and enjoyed themselves.
3. MAYORKUN:
The beautiful mother of Davido Music Worldwide signed artist, Mayorkun is actress Toyin Adewale.
Mummy Toyin Adewale-Gabriel is a Nigerian writer. She writes poetry and has worked as a literary critic for The Guardian, Post Express and The Daily Times. She writes in both English and in German. Born in Ibadan, Nigeria, she received her MA Lit degree from Obafemi Awolowo University.
Mayorkun is her first child. She is 50 years old.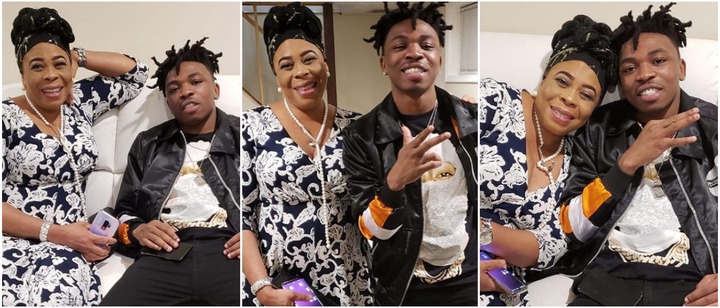 Just check out the resemblance between Mayorkun and his mum. Like mummy, like son. Beautiful people!
4. TONTO DIKEH:
Nollywood actress Tonto Dikeh is a carbon copy of her mother Mrs Veronica Dikeh who died 30 years ago on September 9th 1989. May her soul rest in peace.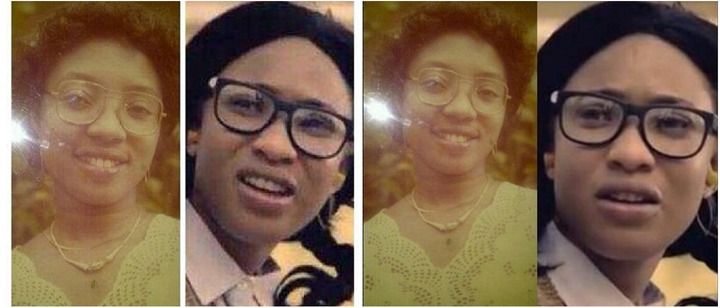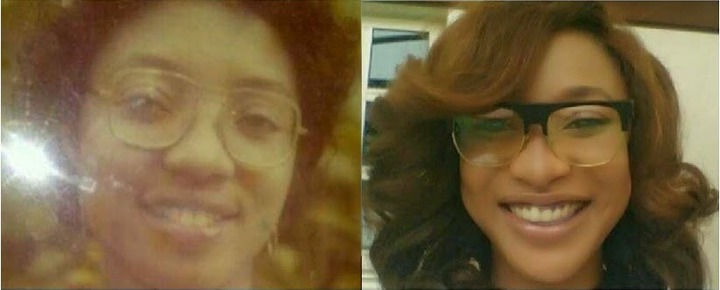 Here is a photo of Tonto Dikeh and her mum. Can you spot the difference?
Tonto paid a touching tribute to her late mum in a post she made back in September that read:
"RIP Queen..Thanks for always protecting me, ma.. Thanks for Always been by Me, ma…I'm doing well and Life cldnt be more Rosey Atm..
I Love you mama,30 years and A day Apart but you my confident, my closest friend, My Ma…Rest on mamaa….#Celebration of a very very short but amazing life lived on earth
#MRSDIKEH #MAMA #30yearsand1day #9thsept"
5. GENEVIEVE NNAJI:
Screen goddess Genevieve Nnaji is an actress, a movie producer and an entrepreneur that looks just like her mum, Benedatte Nnaji.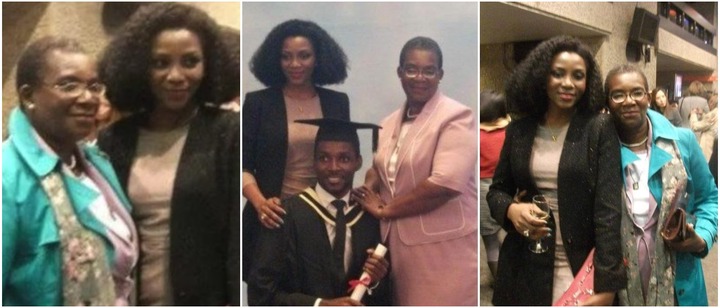 Genevieve is celebrated in Nigeria and beyond. She was born on 3rd May, 1979 in Imo State but grew up in Lagos with her parents and siblings.
Her father Theophilus Nnaji worked as an engineer and her mother Benedatte Nnaji as a nursery school teacher. She hails from Umuebi Amuzu in Aboh Mbaise Local Government Area of Imo State.
6. BURNA BOY:
Burna Boy got his great looks from his mama, Bose Ogulu. These pictures don't lie.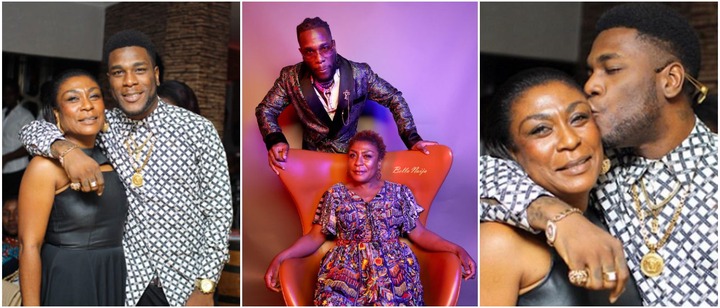 Burna boy's mum was once a dancer for the legend Fela Kuti.
After working with the all time Legend Fela Kuti for so many years, super woman Boose Ogulu gave birth to Burna Boy who's trying to uphold the Fela legacy.
What do you think about this mother and son resemblance? Burna Boy's mum speaks French, Italian, German, English and Yoruba fluently.
7. REGINA DANIELS:
Popular Nigerian actress and film producer, Regina Daniels and her mum, Rita Daniels share a striking resemblance. Check them out below.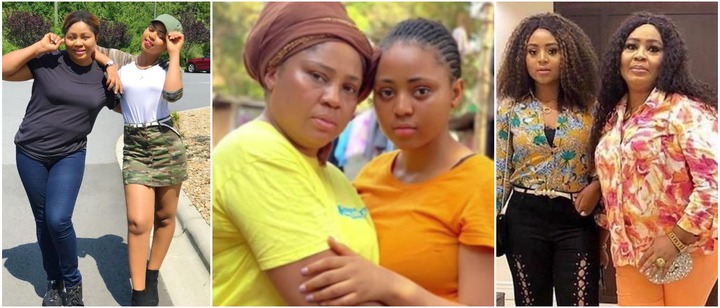 The 20-year-old celebrity and her mum have been in the news recently over Regina's wedding to husband Ned Nwoko.
Regina achieved career success early in life and in the last 10 months, Regina Daniels has grown into a bigger, popular figure on the Nigerian entertainment scene.
In an interview, she said she always knew she wanted to be a celebrity. Though born in Lagos, she grew up in Asaba, Delta State.
Regina's mum, Rita Daniels had a heavy influence on the actress and together, they made Regina one of the most-talked-about actresses and it took less than 14 years for her to succeed.
8. DESTINY ETIKO:
Curvy Nollywood actress Destiny Etiko surprised her mum with a new house December 2018 in Enugu as a birthday gift.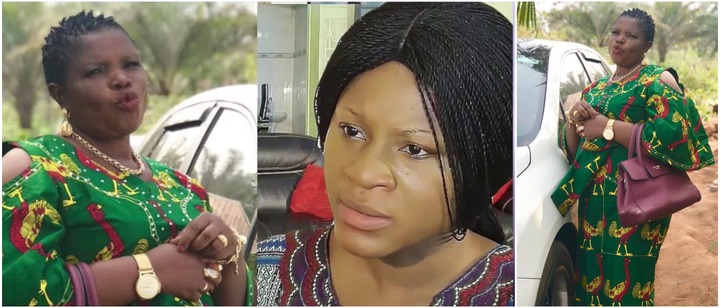 The actress looks just like her mum.
9. MERCY AIGBE:
Yoruba actress Mercy Aigbe's mum is Abisola Grace Owodunni.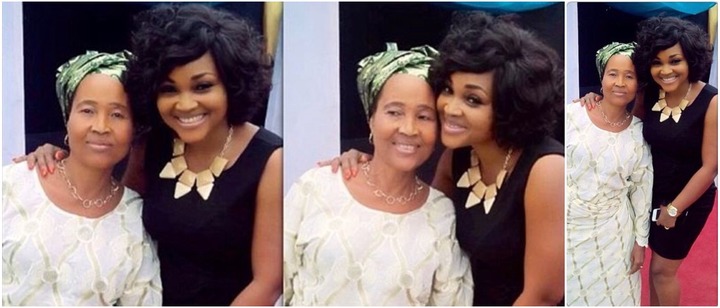 The Nollywood diva and entrepreneur, Mercy Aigbe once confessed that she bought a car in school and lied to her mum that she won a beauty pageant. Mercy Aigbe's mum is Benin and a businesswoman.
Their resemblance is undeniable!