See 16 Nigerian celebrities who died in 2019 – Photos & how they died
The year 2019 has ended and a lot happened. Can we take a moment to remember the stars we lost in 2019?
They are gone but definitely never forgotten. Please say a prayer for their families. May their souls rest in perfect peace.
PROFESSOR PIUS ADESANMI:
Beloved Nigerian-born Canadian professor, writer and literary critic, Prof. Pius Adesanmi, was among the 157 persons that died in the Ethiopian Airline crash Sunday 10 March 2019.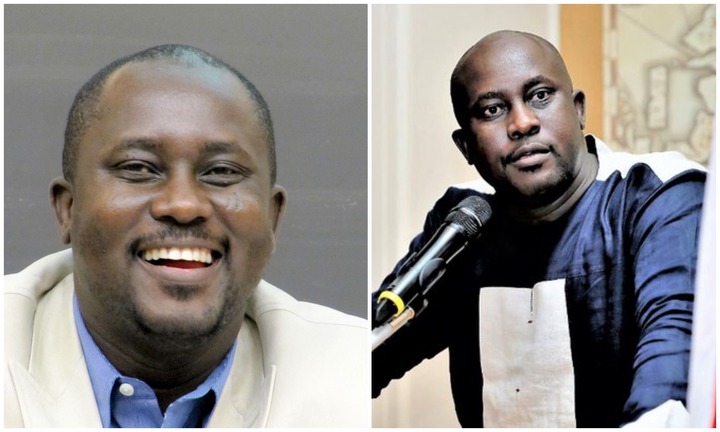 Prof. Adesanmi was on his way to an African Union conference when his plane, Ethiopian Airlines Flight 302 from Addis Ababa to Nairobi crashed shortly after take-off.
He was only 47 years old and left behind his wife, Olumuyiwa Balogun-Adesanmi and their two children – Oluwatise, Oluwadamilare Adesanmi.
TAIWO LIJADU:
Taiwo, the twin sister of Kehinde of the Lijadu Sisters fame Saturday Novmber 9, 2019. She was 71 years old.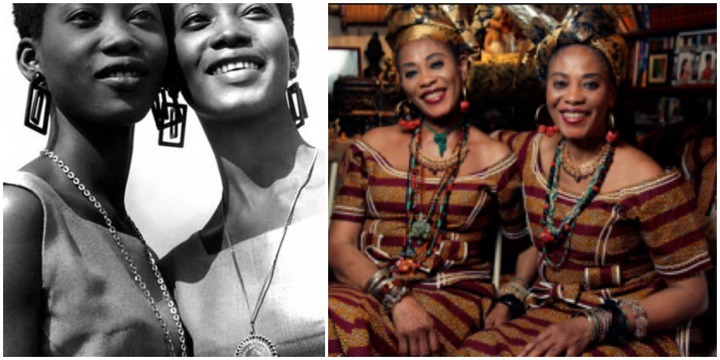 Her twin sister, Kehinde, who confirmed the news, said Taiwo died in New York, the United States of America in the early hours of Saturday.
The deceased, who has been battling severe stroke, ruled the Nigerian music scene, along with her identical sister, from the mid-1960s to the early 1980s.
The identical sisters were cousins of the late maverick afrobeat icon, Fela Anikulapo-Kuti.
RAPPER KING ZIGGY:
Upcoming Nigerian rapper Ziggy, met his untimely death on Sunday June 16th 2019 after falling at a 4-storey building in Paradise estate Lekki, Lagos state where he resided.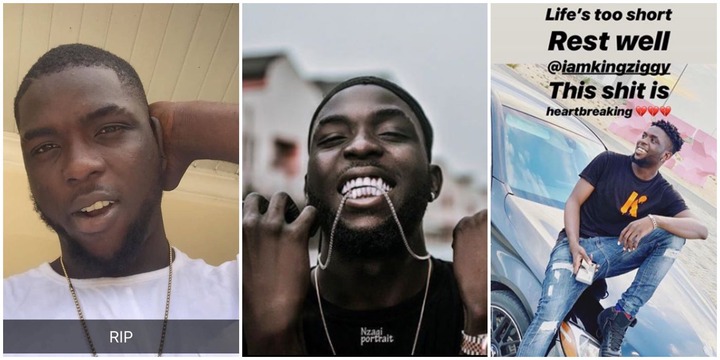 According to reports, Ziggy was in the estate taking a walk when he unknowingly stepped into an open space which was supposed to house an elevator. He fell immediately, broke his bones and was rushed to the hospital where he died.
NIGERIA'S FIRST SUPERMODEL YEMI FAWAZ:
Nigeria's first supermodel, Yemi Fawaz died 20th February, 2019 in the United States. She was 64 years old.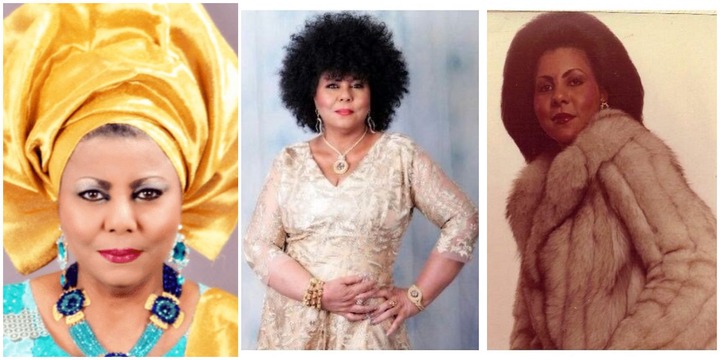 Ms Fawaz, who pioneered professional modelling in Nigeria, became a model in the late 70s. She also established a modeling school and did a lot for the fashion industry in Nigeria. Her modelling career suffered a bit when she became born again in 1991.
She was diagnosed with enlarged heart, also known as congestive heart failure in 1999. Fawaz is survived by her 33-year-old daughter.
RAPPER ANDREW 'B-ELECT' BRIGHT ERIGHONO:
Rapper Andrew 'B-Elect' Bright Erighono was a member of now-defunct 'Da Thoroughbreds'. He died Saturday, June 8, 2019, after suffering a cardiac arrest.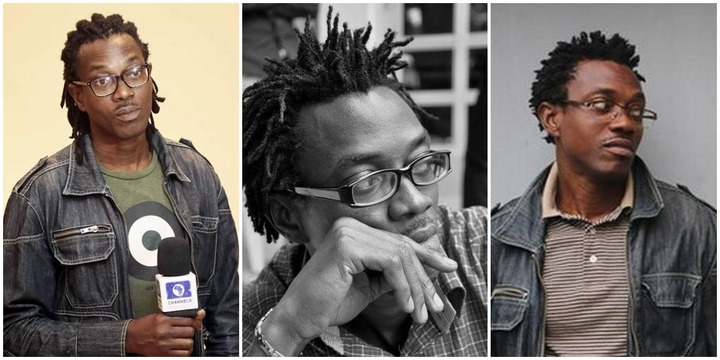 At the time of his death, B-Elect was married for six years. He survived a life-threatening surgery in 2009 and lost his mother the same year.
From a very creative family, B-Elect was really into the arts and dedicated his life to it. Before his death, he held an art exhibition tagged, Different Strokes and Relationships. Also before his death, he had the Naira P Show on Metro 97.7 FM every Saturday at 9 pm.
NOLLYWOOD PRODUCER & DIRECTOR HENRY OKORO:
Nollywood producer and director Henry Okoro died in 2019 following injuries sustained during an accident that occurred on May 11. He was only 36 years old.
The car below is from the car accident scene that took the life of Henry Okoro.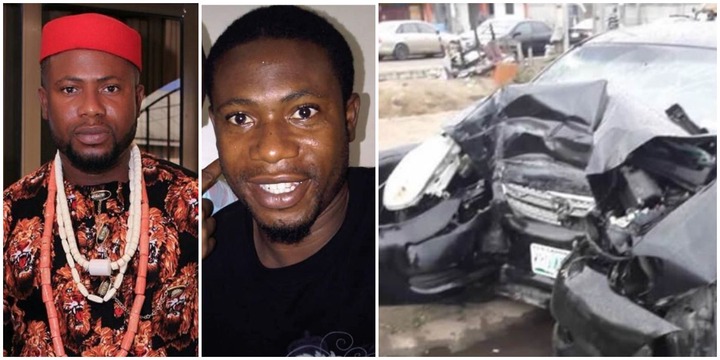 Henry Okoro who was also known as HPmedia30, was on his way from an outing with his friends when the accident occurred.
NOLLYWOOD ACTOR PRINCE DAMMY EKE:
Prince Dammy Eke slumped and died April 28, 2019 in Port Harcourt. He was 41 years old.
Eke was known for his prominent roles in movies that promote cultural values from the eastern part of the country. He was one of the sons of Late Eze Gbaka, the Gbaka of Woji, in Port Harcourt, Rivers State.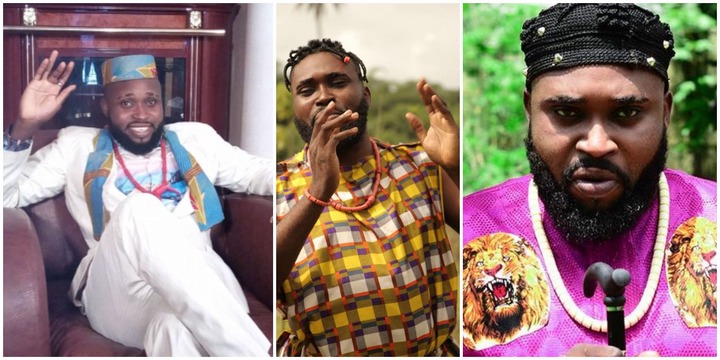 Eke reportedly was sharing drinks with friends at a bar in Port Harcourt, when he suddenly slumped and was rushed to hospital.
NOLLYWOOD DIRECTOR IFEANYICHUKWU ONYEABOR:
Nollywood Director Ifeanyichukwu Onyeabor died on duty during filming in Jos, Plateau state on April 19, 2019.
He was an AMAA nominee and is remembered for some of his works that include 'New Jerusalem,' 'My Mother's Heart,' '5 Apostles,' 'Darkest Knight,' and 'One Good Turn.'
Ifeanyichukwu Onyeabor was set to release his latest movie, True Legends, later in the month of April before he died.
ACTOR/COMEDIAN LINCHUNG DUKE OLIVER:
'Do Good' actor and comedian, LinChung Duke Oliver died of a car crash on his way to Lagos from his mom's burial on April 2, 2019. He was 45 years old.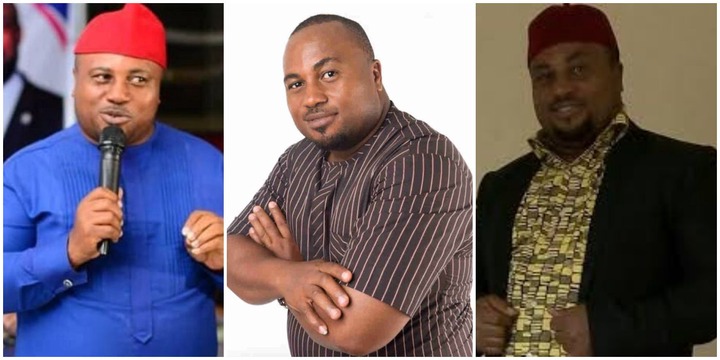 Duke Oliver is widely referred to as LinChung and Sylvanus for his role the M-Net drama series, 'Do Good'. He once worked at Star FM, Raypower FM.
ACTOR ADEWALE OLANREWAJU:
Actor Adewale Olarenwaju aka 'Ishow Larry', passed away after a brief illness on Monday, January 21, 2019.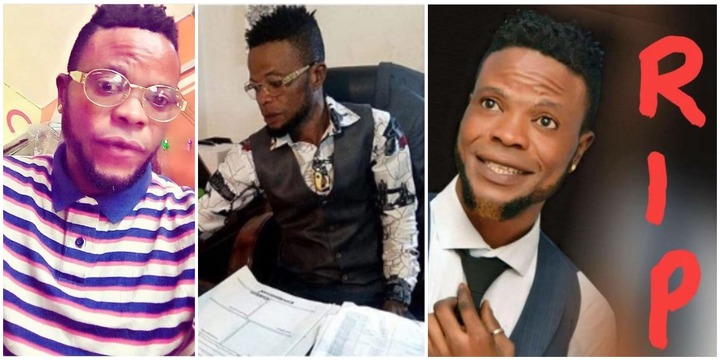 The late Olanrewaju began his career as a makeup artist on the movie set before taking up full time acting and later producing.
NOLLYWOOD ACTOR GBENGA AKINTUNDE:
Gbenga Akintude popularly known as 'Burger' died after a brief illness on Thursday, January 3, 2018, after visiting the hospital to complain of malaria. He was 47 years old.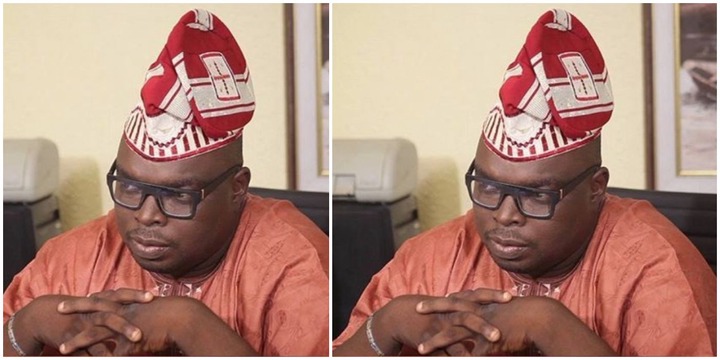 Actor and Producer Kunle Afod who announced Gbenga Akintude's death via Instagram said:
"You called yesterday to confirm if I will still be holding my new year party today and I was called this afternoon that you are no more …BURGER… Heard u went to the hospital to complain about malaria this afternoon and in few hours u are in the mortuary… this is so sad ……Planning to celebrate you in few days time …imagine the shock and tears ..Oye olorun"
ABE ISHOLA MONSURAT OLABISI:
Abe Ishola Monsurat Olabisi, a Yoruba actress widely known as 'Bisket' died Saturday, March 30, 2019, 10 days after welcoming her new baby.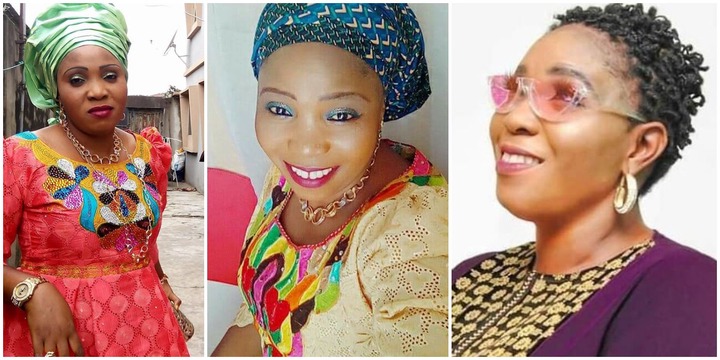 According to reports, she passed away at a clinic in Lagos on Saturday, the 30th of March 2019. The actress reportedly welcomed her 6th child at the age of 47 in March before she developed complications.
She was the producer of Bisola Alanu hit movie which brought Lola Margaret to the limelight.
FUNMILAYO ISHOLA OGUNSOLA:
Funmilayo Ishola Ogunsola who is famous for her character as 'Ijewuru' died Monday, February 4, 2019 at her Ibadan residence.
Her death came 27 years after the death of her husband and colleague, Ishola Ogunsola aka I Show Pepper in 1992.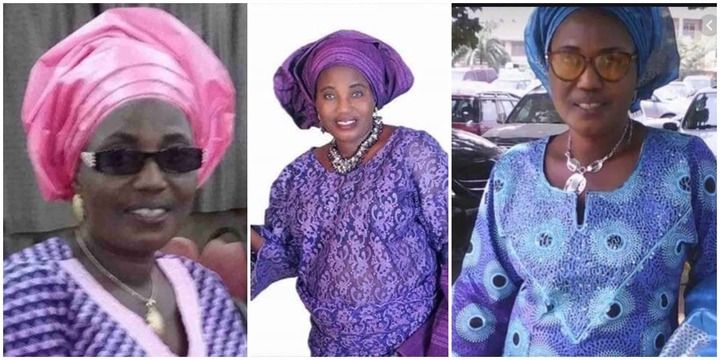 The late actress was the fourth wife of I Show Pepper's five legal wives. Ogunsola's senior wife, Mojisola Ogunsola, died in 2009 at age 60.
The second wife, Iyabode Ogunsola, is now a pastor living in Egbeda, Lagos. Other wives of the late actor are Yetunde Ogunsola a.k.a. Ayoni and Bolatito Ogunsola a.k.a. Aina.
YORUBA ACTOR ALFRED ROTIMI:
Yoruba actor Alfred Rotimi Popoola, well known as 'Ilu Venture', died Thursday, February 27, 2019 in Abeokuta, Ogun state at his residence after a brief illness.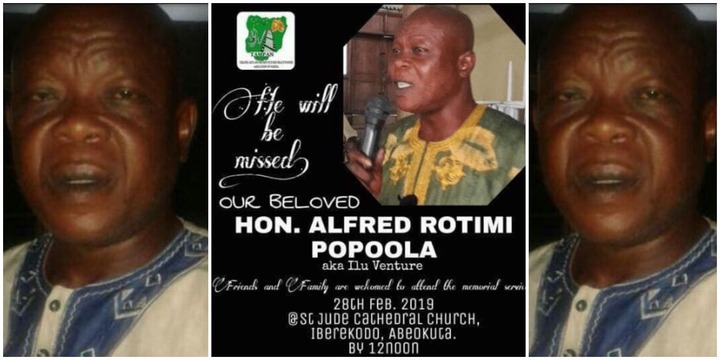 The deceased, who featured in so many movies in his lifetime, was renowned for his fatherly roles.
NOLLYWOOD ACTOR TONY ANYASODOR:
Nollywood actor Tony Anyasodor Uzordinma, who according to reports had been battling diabetes, passed away at FMC Owerri on Thursday, March 7, 2019.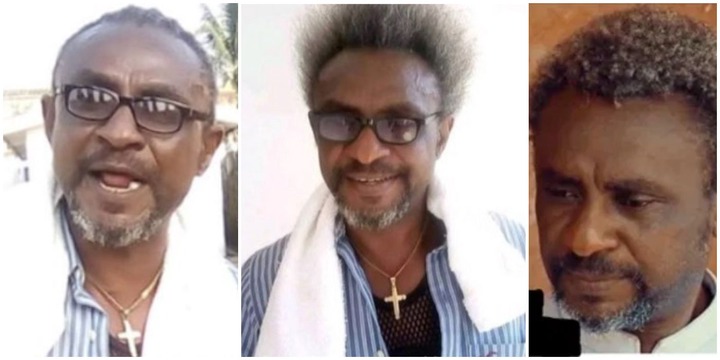 According to reports, he was shivering and complaining of body weakness when he was rushed to the Federal Medical Center, sadly, he was pronounced dead by the doctors on arrival.
The late Anyasodor was popular for his roles in several Nollywood movies that include 'Heavy Storm 1,' 'Heavy Storm 2,' 'Beyond the Verdict 1,' 'Beyond the Verdict 2,' 'Fire Dancer 1,' and 'Fire Dancer 2.'
FILM PRODUCER PAUL EMEMA:
'Behind the Clouds' producer, Paul Emema died on Tuesday, March 12, 2019, after a brief illness. He was only 52 yeas old.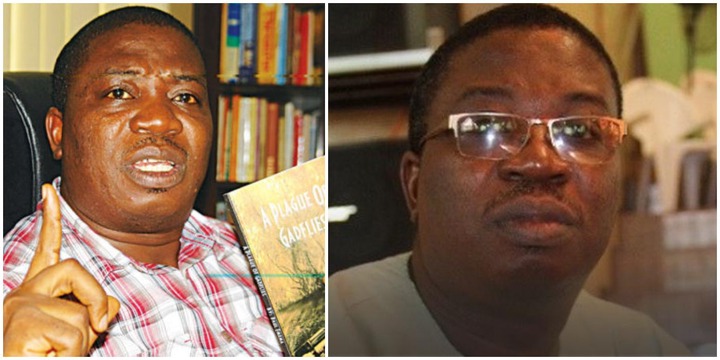 The late Emema, a scriptwriter, director, and producer, became a point of reference in filmmaking after the production of the hit soap opera, 'Behind the Clouds,' for the Nigerian Authority Television.
He went ahead to produce 'Supple Blues,' which was well received by the television audience.
Mr Emema's biggest movie production was the biopic on Reverend Father Tansi, which featured Jude Orhorha and Francis Onwoche.
MEDIA MOGUL BENSON AKINDEJU:
Late Asiwaju Benson Akindeju, popular 'Face2fFace' sitcom producer died of cancer in London hospital on the 4th of March. He was only 59 years old.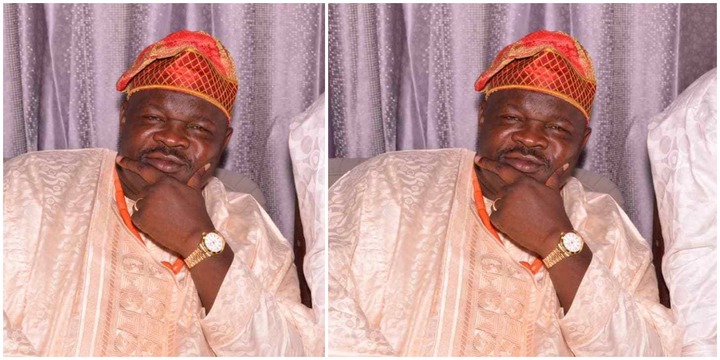 Akindeju ran a media and production company, AK Media, which produced popular programmes that include Face2fFace, Family Ties, Nowhere to be Found, Liberty Villa and Oyinmomo, on DSTV.
He was survived by wife and children.
ACTOR FASASI OLABANKEWIN "DAGUNRO":
Veteran Yoruba actor Fasisi famously known as 'Dagunro,' died in Osogbo on Thursday, June 13, 2019 after a brief illness. He was 70 years old.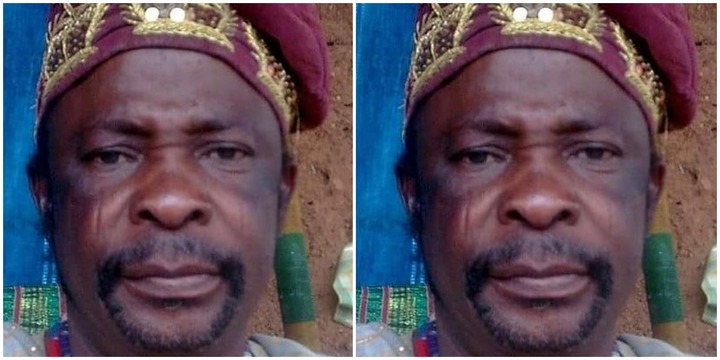 The late actor, who was popular for playing traditional roles in several Yoruba epic movies, had some movies to his name which include 'Kakaki 'Leku', 'Ikilo Agba', and 'Inubibi', released in 2008, 2008 and 2007 respectively.
He began acting in Primary 5 and two of his children, Kazeem Iyanda Olabankewin and Jamiu Olabankewin, are also theatre arts practitioners.
ACTOR EDDIE UGBOMA:
Actor Eddie Ugboma died at the age of 78, on May 11, 2019 after a health challenge.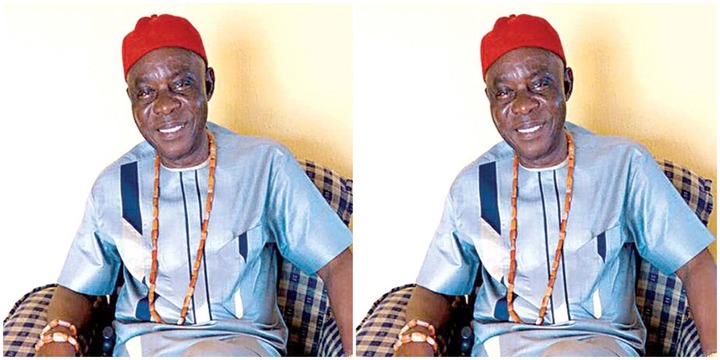 Prior to his death, the filmmaker held the record of the only African to have shot 13 films on celluloid. His filmography includes films like The Rise and Fall of Oyenusi, The Boy is Good and Mr President among others.
He produced a number of movies that blazed the trail and fired the imagination of those who would later become the top producers in today's Nollywood. He was described as a worthy pioneer of today's flourishing Nollywood industry.
ACTOR ADIO MAJESTER:
Actor Adio Majester died aged 50 on May 7, 2019 in the intensive care of an undisclosed hospital.
He featured in numerous movies and a number of stage plays in his career as an actor.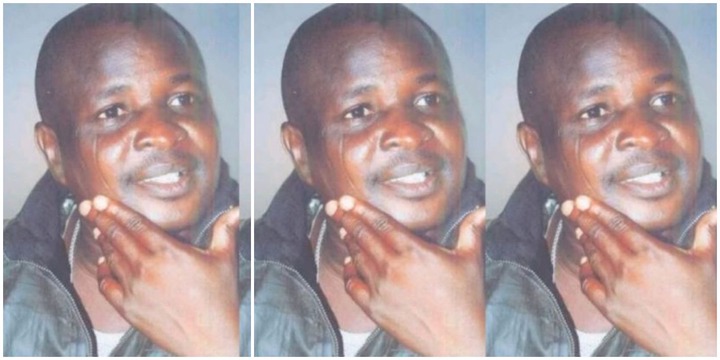 May their souls rest in perfect peace.